Lawn Fertilizer Plans made for Hobart
Perma-Green created this page as a guide for Hobart fertilization and grass watering tips.  Since the early 70s, Perma-green has earned a reputation as the lawn care service that could help Brickies grown green grass and gorgeous lawns, despite the challenges of Hobart's soil compensation. Through the years, Perma-Green has grown into Hobart's most established lawn fertilization service.
According to Perma-Green's owner, Steve Daly, Hobart homeowners value a green, plush lawn because it symbolizes the value of hard work.
With so many soil challenges, a great yard is accomplished by using the right lawn fertilizer program, the best equipment, and helping customers with grass watering tips.
Steve Daly's
Hobart Grass Watering Tips
If you have not already, it is time to bust out that hose or turn on your irrigation!
With temperatures in the high 90s, lawns will start to show heat stress and lose color if not watered properly. The secret to a great lawn is to water it correctly, feed your root system, and control weeds. 
-Water 1-2 inches every 5-7 days (early morning is best)
-Mow only when needed and on the highest setting
Hobart Lawn Fertilization Specials
The Secret to Your Best Lawn Ever…Start this when everyone else quits!
Start Next Year's "Best Lawn Ever" with Fall Treatments… 
The Most Important Treatment of the Year! -READ MORE
Discover the VALUE of Perma-Green's Full Season Packages
Just pay for Fall Treatments Now for your Fall Smart-Start!  We'll start next year's  Full-Season Value Package in the Spring with Spring Billing Options.
FOR FREE ESTIMATE PLEASE CALL US AT:
219-462-3210
OR REQUEST ONLINE TODAY
LAWN SOLUTIONS FROM
START TO FINISH
Contact an expert for your personalized yard maintence plan.
Using the right lawn fertilizer combined with the right watering tips is the secret to growing grass in Hobart
While Daly admits Hobart soil has its challenges, some of the best lawns in Northwest Indiana are in Hobart because of the people's respect for the team concept.
According to Daly, Hobart has a tradition of winning in sports because they are brought up to work as a team and respect others on the team. "While my Perma-Green team is very skilled in determining the best Hobart fertilization programs, treatments, and lawn care, we can't do it alone. We need the homeowner to water the lawn correctly and set the lawnmower correctly.
While in some towns, people feel they should have a perfect lawn because they hire a good lawn care service, Hobart homeowners welcome our watering and cutting recommendations and follow our advice. People in Hobart are also loyal. Do right and they stay with you for life!
Hobart Fertilization Service | Perma-Green Lawn Solutions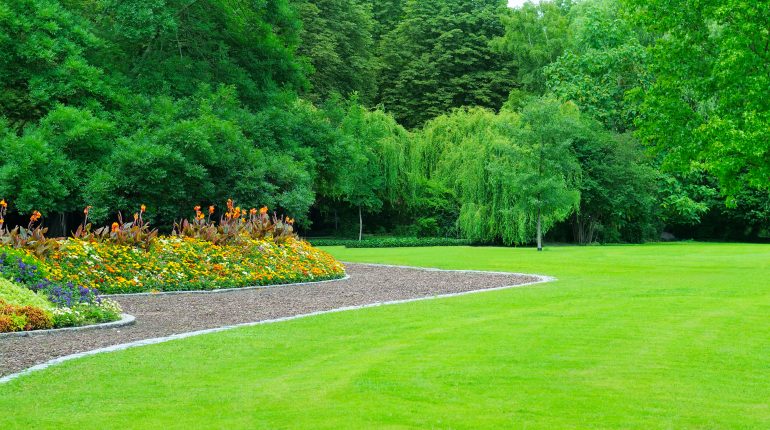 The key to being called Hobarts's best lawn service is this…
Some of NWI's best lawns are in Hobart neighborhoods, despite the unique challenges that come with the soil composition. But Hobart also has a secret weapon…Perma-Green.
Perma-Green has the experience, expertise, and carefully selected lawn fertilizers on their team! Go Brickies!
In Hobart, a successful Lawn Fertilization Company needs experience and to know the past…
Knowing the soil composition and unique climate of Hobart and Lake County helped Perma-Green grow into Hobart's fertilization team.  But building lifetime relationships sometimes means you also need to know how to treat people and deliver what people want.
Perma-Green created this page so that people in Hobart can know the rain forecasts, soil composition, and when to water. It also has current fertilization specials to save folks money.
Hobart, Indiana was established in 1849, George Earle, an English immigrant bought land from the Potawatomi Indians, Earle built a dam on Deep River, creating Lake George. He named the settlement, which later was named Hobart, after his brother, Frederick Hobart Earle.
Hobart's sandy soil was perfect for growing grass with the right fertilization and watering
The early settlers to Hobart had soil challenges and the grass was not a common sight. Fortunately, with the right fertilization plan and proper grass watering tips. people today have some of Northwest Indiana's best lawns.
Perma-Green Links for Hobart Lawn Care